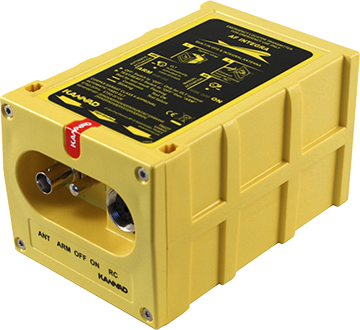 The certification cost of a 406 ELT is $109.50 plus applicable taxes, parts and freight.
For the 406 Mhz ELT's Glideslope Aerospace services the following models:
Kannad AF series, Integra series, AF compact series
Artex ME 406 series, C406 series, G406 series, 1000 Series, ELT 345
ACK Technologies E-04, E-04C
Ameri-King AK 451 series
Pointer Avionics Inc Skyhunter 406AF, 406HF
All ELT's are performance tested and certified in accordance with Transport Canada Regulations (Chapter 571 Appendix G). Glideslope uses the latest and greatest WS Technologies BT200 Beacon tester with the TSE 100 Screen Box. We issue a Transport Canada Form One for each ELT. Our services include battery replacements if required and/or upon request. Repairs will be sent out to the manufacturers on your behalf if requested.
The 406 Mhz emergency locator transmitter (ELT) is much more accurate than the 121.5 Mhz ELT. The typical 406 Mhz ELT has a satelite based accuracy of 1-3 nautical mile radius. This gives Search and Resue only 17 square miles of area to search.
The 121.5 Mhz ELT could provide a 12-15 nautical mile radius. This gives Search and Resuce 782 square miles of area to search.
The 406 Mhz ELT utilizes a digital signal which allows additional information to be encoded such as GPS position. The GPS positon data to the ELT from the aircraft GPS antenna improves the accuracy to a 100 yard radius or 339 square yards. These new 406 Mhz ELT's with GPS capabilites enable average rescue time to only 4.5 hours. The 406 Mhz ELT does not require GPS to work but the advantages of addition of this capability is enormous. The search becomes more precise.